ACUVUE OASYS® 1-Day with HydraLuxe™ 90-pack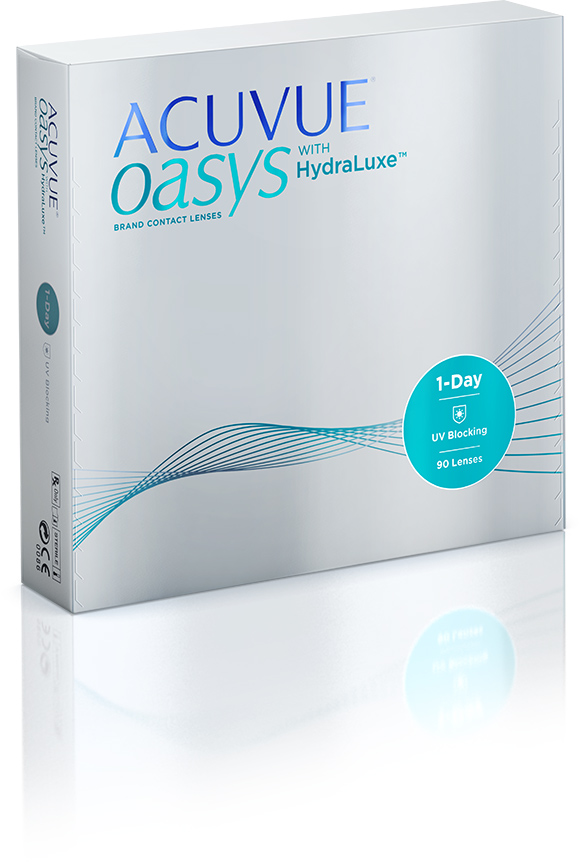 $79.87 per box
Up to $30 Mail-in Rebate
Material: Senofilcon A
Wear & Replace Schedule: Daily Disposable
Water Content: 38%
---
ACUVUE OASYS® 1-DAY is designed with HydraLuxe™ Technology to keep your eyes feeling comfortable throughout the demands of your day. This new contact lens has tear-like properties that work with your natural tear film each day, providing all-day performance and excellent comfort, vision and handling.
Material: Senofilcon A
Wear & Replace Schedule: Daily Disposable
Water Content: 38%
Package Size: 90 Lenses
Manufacturer: Johnson & Johnson Vision Care
**State law may require sales tax to be charged on the pre-discounted price if the product is subject to tax.
The estimated delivery time will be 5 - 7 business days from the time of prescription verification.
Orders can only be shipped once your prescription is verified. To prevent delays and receive your contacts faster, you can follow these steps: click here. Made to Order contacts take longer to process and may require additional delivery time.
View Costco's Return Policy.
How to Return: For an immediate refund (including shipping and handling), simply return your purchase at any one of our Optical departments inside Costco warehouses worldwide. If you are unable to return your order at one of our warehouses, please contact Customer Service. To expedite the processing of your return, please reference your order number.
If you request a small parcel item be picked up for return, the item must be packaged and available for pick up in the same manner as it was delivered.